Back to all news
Reference: Atlas Group – Monitoring, Support, and Infrastructure Development
Atlas Group is a technology-driven organization that relies on Kubernetes for its infrastructure. They sought assistance in monitoring, support, and problem-solving in their Kubernetes environment. Additionally, they required help in setting up a distributed block-based storage solution based on LINSTOR to provide persistent volumes for their pods or NFS storage.
Solution
Grow2FIT, a service provider specializing in Kubernetes and infrastructure management, partnered with Atlas Group to address their needs. The following services were provided:
Monitoring and Support

Implemented a monitoring system to identify issues or anomalies in the Kubernetes environment proactively.
Established a support mechanism to address and resolve problems encountered by the Grow2FIT team promptly.
Responded to requests for assistance regarding Kubernetes and other related technologies.

Problem Solving and Consultation

Provided consultation services to Atlas Group, offering expertise and guidance in problem-solving and troubleshooting within the Kubernetes ecosystem.

Infrastructure Development

Upgrading Kubernetes to newer versions, ensuring smooth transitions and minimizing disruptions.
Engaged in ongoing maintenance and problem resolution related to Kubernetes and other infrastructure components.

Distributed Block-based Storage (LINSTOR)

Assisted Atlas Group in setting up a distributed block-based storage solution based on LINSTOR.
Configured LINSTOR to provide persistent volumes for their pods, enabling data persistence and reliability.
Integrated NFS storage into the infrastructure, leveraging LINSTOR's capabilities to enhance storage capabilities.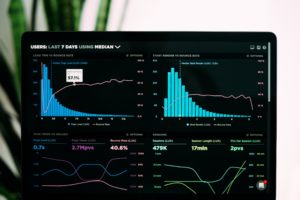 Result
Swift identification and resolution of issues through proactive monitoring and responsive support.
Successful implementation of LINSTOR, providing reliable and persistent volumes for their pods.
A collaborative partnership between Atlas Group and Grow2FIT ensured ongoing support and consultation, enabling their infrastructure's seamless development and enhancement.
Provided services
Key Technologies
Contact Person
Tomáš Řehák, Head of Engineering